Beds
DUX Xclusive
The Ultimate Sleep Experience. Customisable comfort zones plus additional lumbar support adjustment.
DUX Xclusive
DUX Xclusive is a continental bed with our unique Pascal system for customisation in the top, as well as a crank in the base to adjust the firmness. This is DUX's most adjustable and exclusive bed.
DUX Spring system
Pascal System
Fire Proof
Lumbar support
Features
Double-spring mattresses with natural latex and two layers of 12cm springs
Continental mattress with Pascal system – easy adjustment of comfort zones from soft to extra firm
Adjustable lumbar support
Number of springs in 90x200cm is 1,956
Leather details
Replaceable top on the upper side of the bed
Mattress height 44cm
Recommended leg height 8cm, 12cm, 16cm
Velcro fastening for bed skirts
Description
DUX Xclusive is our most advanced and exclusive continental bed. DUX Xclusive have DUX's double-spring system, with ­thousands of dynamically interlinked springs, ­offers exceptional spring depth. Depending on the size, the bed features up to six Pascal cartridges divided according to the body's three comfort zones – shoulders, hips, and legs. Each zone can be adjusted to be soft, medium, firm, or extra firm. DUX Xclusive also features an adjustable lumbar ­support system which gives more customised options.
Dimensions
| Width | Length |
| --- | --- |
| 90cm | 200cm |
| 180cm | 200cm |
| 210cm | 210cm |
Customise your bed
We believe that your bed is your castle. That is why we let you choose all the components, from mattress, headboard and top pad to legs. Make DUX personal!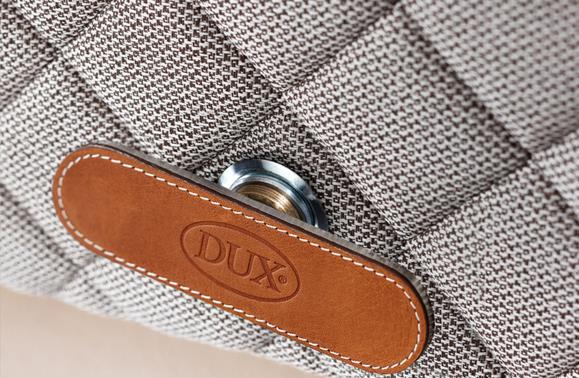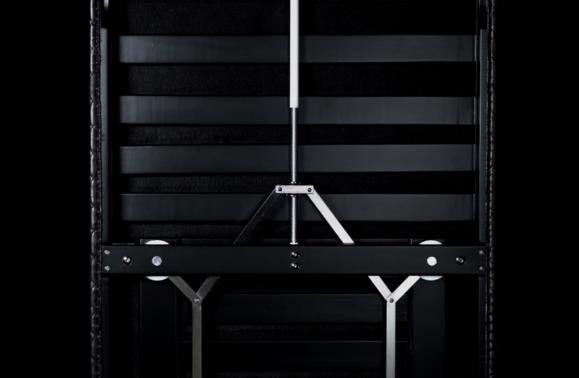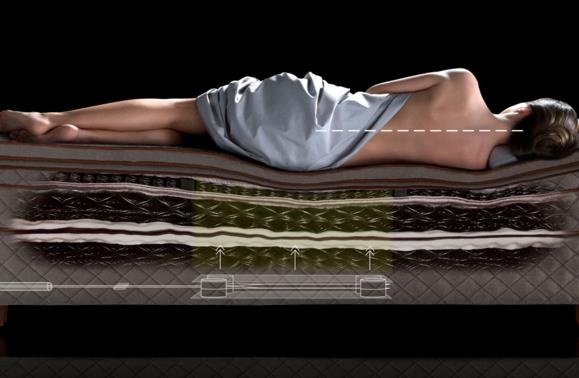 Extra lift when you need it
Adjustable lumbar support
The lumbar support is built for those who search for ultimate comfort. You can raise your side of the bed depending on your needs. It helps especially during an injury or pregnancy when your back can use some additional help for optimum relief and recovery.

Simply depress the retractable lever and spin to raise the lumbar area to meet your personal comfort.

The Pascal Customisable Support System
Tailored to your needs
The Pascal Customisable Support System allows customising your side of the bed. The cassettes come in four variations (soft, medium, firm and extra firm density), personalised in three different zones: shoulders, hips and legs. All of it to ensure proper spinal alignment for a good night's sleep.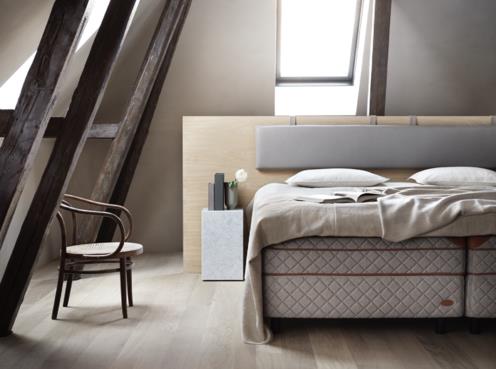 Experience DUX
The best way to feel the DUX difference is to experience it overnight. Why no stay a night at one of our partner's hotel to experience the DUX bed before buying.