DUX Continental 15
DUX Continental 15 is a comfortable mattress, environmentally friendly and perfect for smaller spaces.
DUX Spring system
OEKO-TEX
Features
Thickness 15cm
Natural latex
DUX springs
Description
Single-spring mattress in two different thicknesses, 15cm and 18cm, featuring DUX's unique spiral system. The 15cm mattress has a natural latex layer on one side. Also suitable as a spare mattress, in a boat or a small cottage.

For best comfort add a top pad.
Dimensions
| Width | Length |
| --- | --- |
| 80cm | 200cm |
| 90cm | 200cm |
| 90cm | 210cm |
| 105cm | 200cm |
| 105cm | 210cm |
| 120cm | 200cm |
| 140cm | 200cm |
| 160cm | 200cm |
| 180cm | 200cm |
| 180cm | 210cm |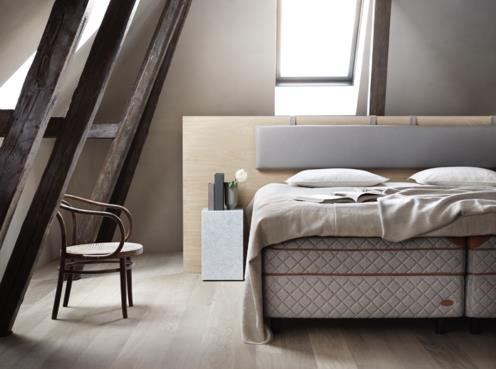 Experience DUX
The best way to feel the DUX difference is to experience it overnight. Why no stay a night at one of our partner's hotel to experience the DUX bed before buying.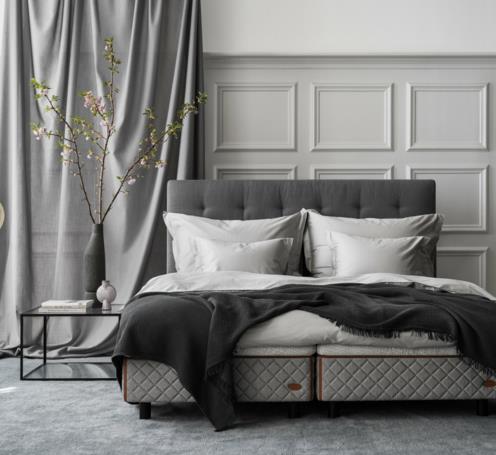 Next level of comfort
The DUX beds
Our DUX bed is more than just a bed. It's a vehicle for wellbeing. We are all about deep sleep to allow your body to repair, rebuild and restore itself.