Swedish museum creates giant indoor 'forest' where you can camp out
Article by Helen Wilson-Beevers at the Independent
The pop-up hotel is available for three nights only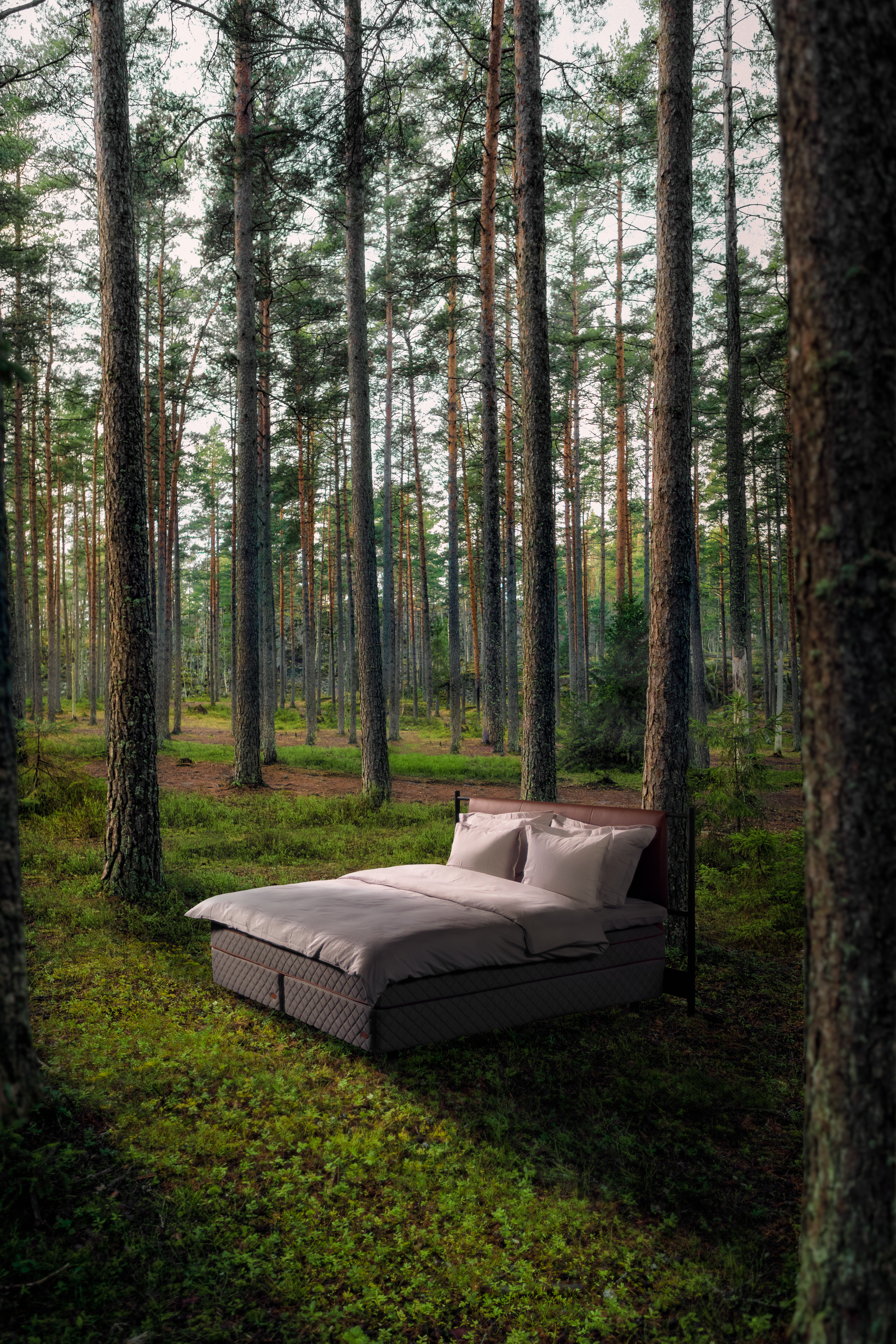 A Swedish museum has created a giant indoor "forest" where visitors can camp out.
Stockholm photography museum Fotografiska is offering people the chance to spend a night in a "forest room".
Billed as the Fotografiska "ForRest" Room on the museum's website, this project is part of the museum's wider In Bloom exhibition.
The pop-up hotel room is filled with "lush vegetation, offering visitors the chance to experience the peace and serenity of nature," say the team.
The stay costs SEK 2,500 (£198) per night and this also includes a five-course meal and breakfast, as well as entry to In Bloom and other Fotografiska exhibits.
The vast forest-styled room accommodates just two guests at a time, and availability for overnight stays is limited.
The pop-up hotel only runs across three nights – 28 February, 1 March and 2 March.
However, people can visit the room without staying until April.
Describing the reason for its February opening, Fotografiska says this winter period is when people's "desire for greenery is at its peak."
As Fotografiska outlines online: "This forest-themed room offers guests the chance to immerse themselves in the peaceful and rejuvenating effects of nature."
In Bloom is made up of the work of 16 photographers who are passionate about nature, and the temporary hotel room is set within this exhibit.
The In Bloom exhibit runs from 17 February-11 June 2023. It explores the ways humans are dependant on nature, alongside its power as a source of energy and inspiration.
Contributing photographers also look at the link between nature and art, with imagery spanning across blooming subjects such as flower petals and tropical plants.
All proceeds from the pop-up ForRest Room hotel will be donated to Naturavet, which is an organisation working to help preserve Swedish forests.
Elin Frendberg, executive director at Fotografiska Stockholm, told The Independent: "We are constantly seeking new and exciting ways to enhance our guests' experience in our building. We aim to make it fun and magical to spend your time here, and it is thrilling to offer an overnight stay for the first time.
"This spring, nature will be the focal point at Fotografiska Stockholm, and we are eagerly anticipating the addition of a lush indoor forest."
More info is available at fotografiska.com.