Tobias Almén Spring 2023
The DUX spring fabric collection is built on intuition.
This spring, DUX's new fabric collection reaches the stores. But what can we expect? Here you get a first taste via our product developer and CMF designer Tobias Almén.
First of all: the spring fabric collection is different. To call it a revolution would perhaps be an exaggeration, but here is a new way of thinking and a different approach than before.
The collection is also the result of a fairly long process. "Our new products are launched at various times throughout the year, for example at fairs and events. But the planning of new fabric and colour collections starts early, alomost a year in advance. We complete the work on the collections during Autumn and release the following Spring," says Tobias. So let us return to the initial question, what can we expect this Spring?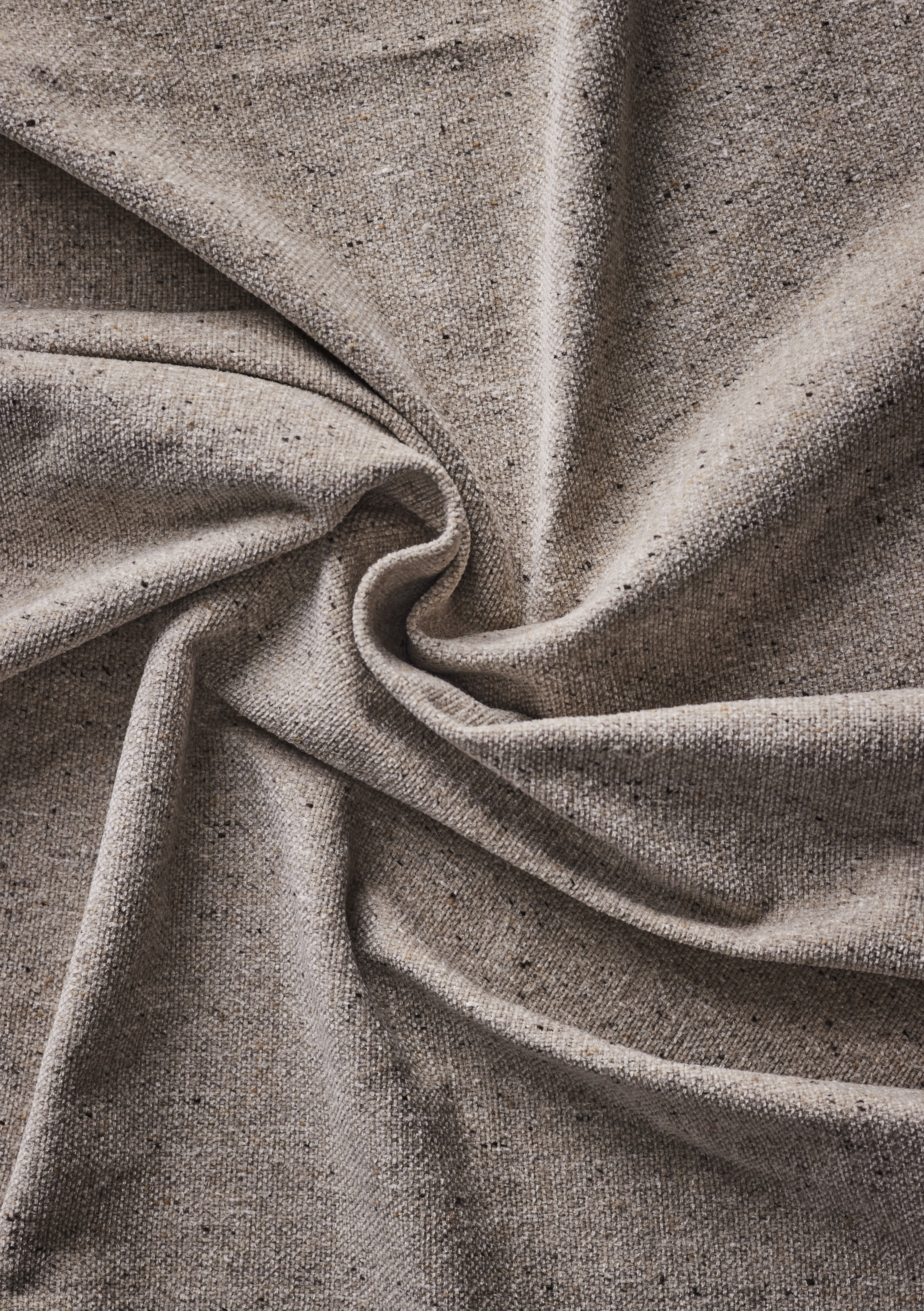 Structures – and something for everyone.
"We are targeting a wider customer group, I would say. Of course, we maintain a Scandinavian feel, but we have significantly more elements of colour - and structure! here we have made the biggest changes. The fabrics are wonderfully tactile, with both short and long pile and coarser qualities. We allude to the feeling with a new approach to the world around us. We are a little more international, youthful and daring, while remembering our heritage and that some of our customers prefer the more traditionally Scandinavian. The collection has something for everyone – something for 'the careful', 'the playful' and 'the daring'," says Tobias.
The reason we use a wide spectrum? To give each customer the opportunity to express their unique personality
"It's just like fashion: personal style is something people want to emphasize. With clothes, with fragrance – and in the home. The furniture has also become an extension of yourself. I hope our customers see the new fabrics in the same way – that the greater variety inspires them to be more playful and show more of their personality, both when choosing upholstery for a new piece of furniture and when updating details on or re-dressing a piece of furniture they already own."
The new collection also introduces some recycled materials. It involves polyester fibres from PET bottles, a recycled wool blend and a recycled cotton and polyester blend. The latter is used in a grade containing chenille yarn and looped loops and can be seen as a development of the existing bouclé fabrics (ie, fabric containing bouclé yarn, a yarn with loops or loops).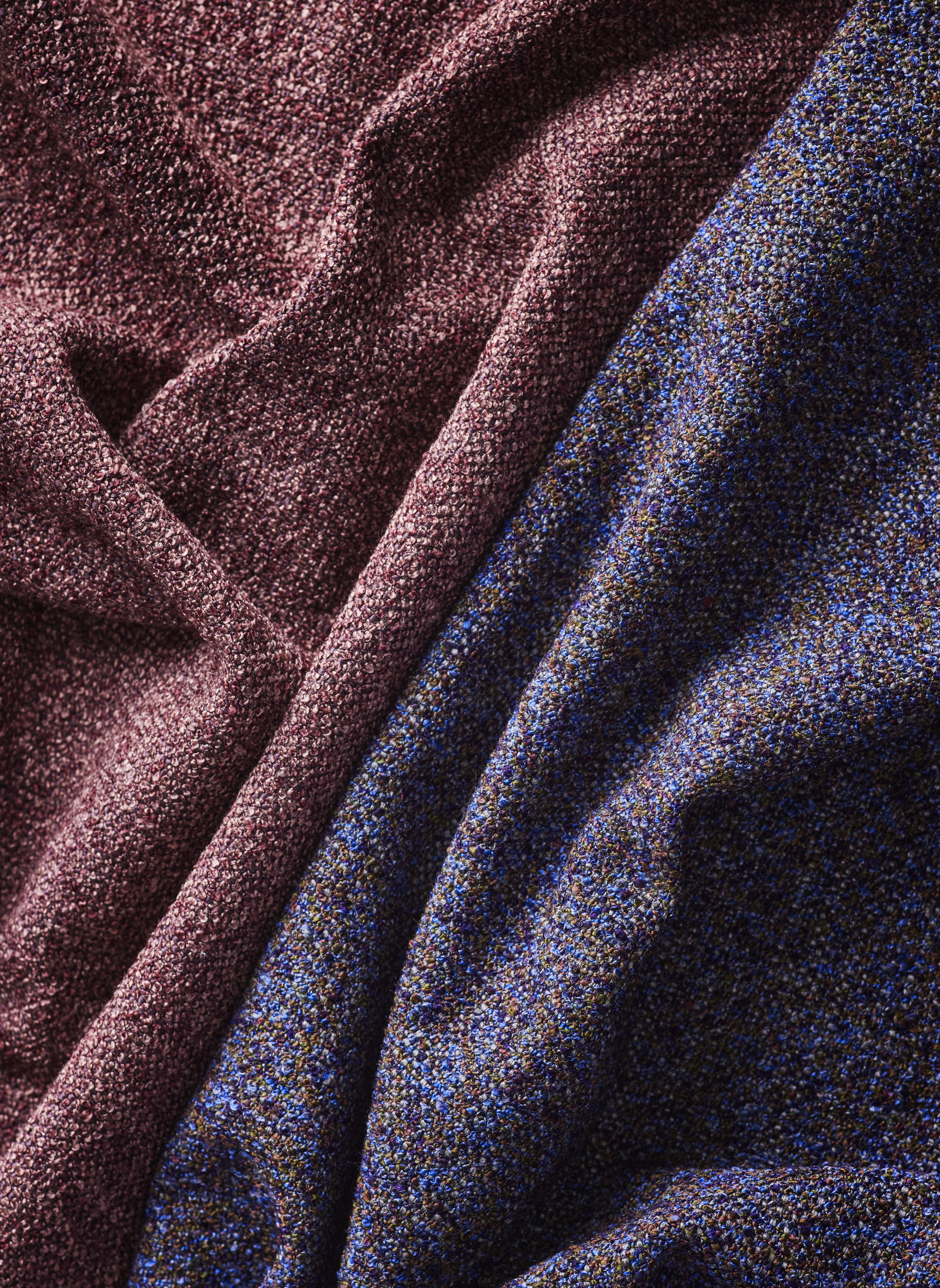 Inspiration and intuition.
The question of inspiration is always just as interesting. Where does Tobias Almén find his?
"Oh. Much is about intuition. I am personally inspired by how people are today, how we live, the life choices we make. I look at fashion shows, the outside world, what is happening internationally in art, music, architecture, the aesthetic world ... and see movement patterns in society. Do we need to be more sustainable? Yes, it is an active and ongoing social discussion that we must participate in if we are to keep this planet. We cannot do as in the 60s, when the water in Viskan was coloured according to the colours of fashion. Lifestyle patterns, the social debate, how our homes function today – there is a lot that comes into play. To arrive at what will be good, I try to boil it down and build a feeling that is based on everything." He apologizes if it sounds a bit vague…
"Sometimes it is difficult to put into words how I really thought during the process. But like this: one of our suppliers sent samples from a weaving mill, and then I replied, 'do this with them and they will be perfect!'. It is when I can touch something, feel it, that I can also work further in a process that is driven forward to a relatively large extent by intuition."
At the same time, the creation of a new collection is practical teamwork. Together with representatives from marketing and sales, Tobias goes through the existing collection and selects what should remain.
"Everyone's views are taken into account, so it is clear that somewhere we have to compromise. But we want a range – there should be something for everyone, and everything we offer should be attractive. For example, we have a fantastic velvet in 100% linen. It costs a lot. But we also have fine chenille qualities, which are at least as nice in their segment. We therefore have room for a price range with different qualities. We also know that we must always ensure the durability of our furniture. Our customers expect it. If you buy a DUX piece of furniture, regardless of the price range, you are buying a piece of furniture that will last a lifetime."
The success of a new collection can of course be measured in sales figures. Tobias also receives feedback on his work in other ways. For example, he reads reports and reviews in newspapers, and gathers opinions via comments on social media.
"I like being a fly on the wall. To observe, take in and listen to what is said when I walk around shops or at trade fairs."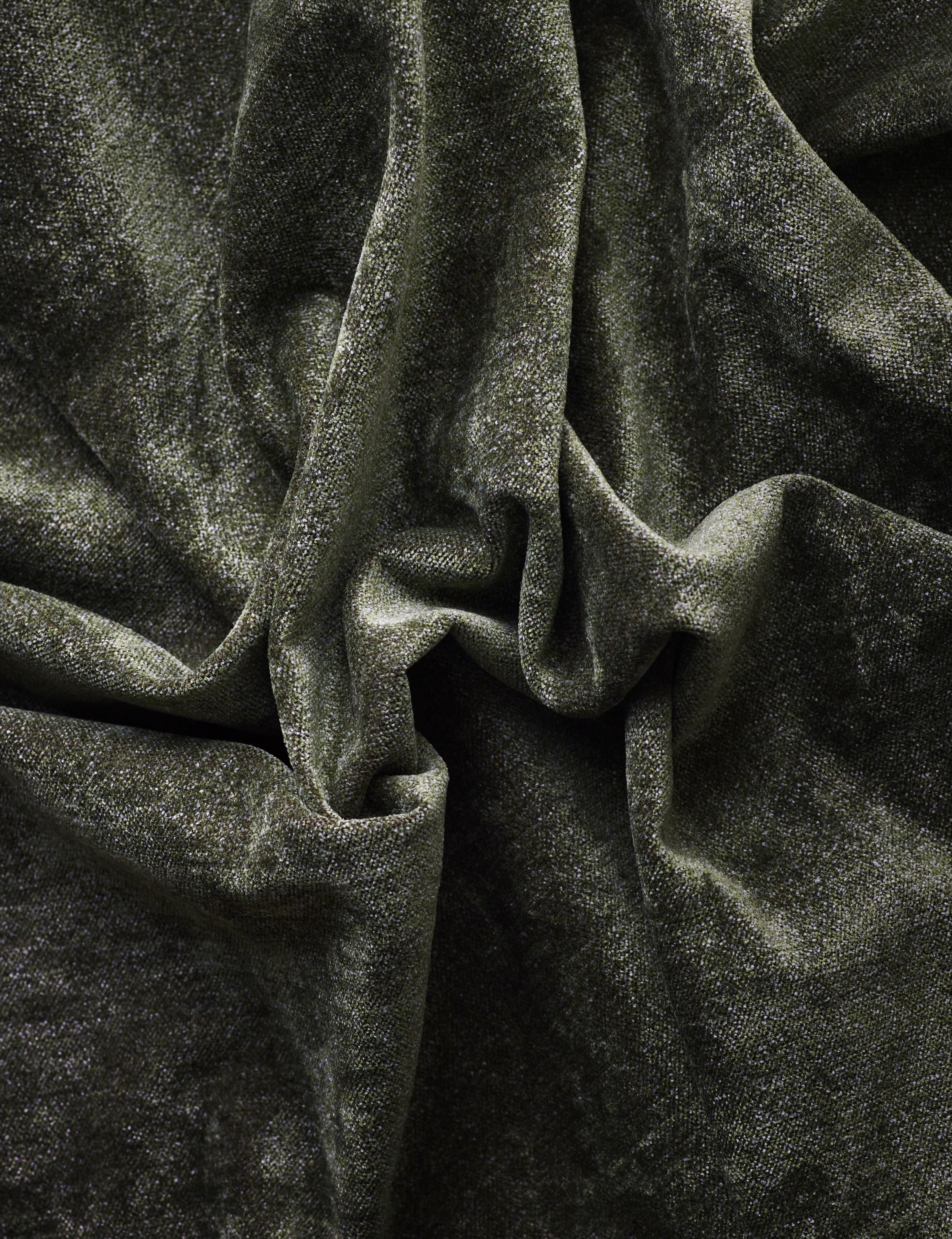 A life in the sign of design.
How did Tobias Almén end up in the place he is today? To answer that, we look back to a time when the teenage Tobias wrestled with the same question as so many others of that age: He didn't really know what he wanted to be when he grew up. When a sewing consultant tried to point out that he was cut and ready for an education in textile confection, he first just waved it off. He applied to another school instead.
"Then they called from the TEKO training and said 'you have just made the biggest mistake of your life'. Eventually I ended up there anyway, and since then it's been rolling. Among other things, I have worked with floors, carpets and clothing. The product development part appealed, so I supplemented with a university education in industrial design while freelancing in textiles."
He has now been at DUX for two and a half years. It is an everyday work day characterized by change. A typical working day doesn't really exist.
"Design is not just the aesthetics around a product. It is the function, the experiences, the feelings that are evoked. There is always something new that is needed, something that was not needed before. That excitement, to constantly find new solutions, materials, combinations and innovations means that I have a profession where it is never possible to stand still."
Timeless quality and favourites.
His own first memory of DUX is a story set in the early 50's. Then his Grandmother and Grandfather got married and bought a new piece of furniture for their living room.
"There is something about this brand. It's Scandinavian, it's classic design, it's familiar. It's kind of always been there. The piece of furniture in question is a golden sofa that has been reupholstered a few times. But the fabric is the only thing that has been replaced, and the sofa remains in the family. My sister has it now. It is 73 years old! This is surely what the older generation is witnessing, that if you buy a DUX piece of furniture, it will last a lifetime. We still strive for that quality today."
Tobias says he doesn't have a real DUX favourite, but after thinking for a while a couple of product names are dropped…
"SAM armchair is perfect when you have dinner and like to see people sitting and talking. No one wants to get up from the dinner table. SAM is very comfortable! Then I have a little crush on KARIN right now ... but I think one of our newbies will take over the favourite soon."
That's right - a couple of exciting novelties are being premiered at NK in Stockholm in connection with Stockholm Design Week February 6-12 (if you're in the area, take a look!).
The own home is, despite a Bordeaux coloured headboard, more neutral than colourful.
"Right now, anyway I'm obsessively busy at work and change furniture a little too often ... I have way too much storage! But seriously, when working with clothes I learned early on that the more colour I work with, the less colour I want to wear and surround myself with. To be able to be receptive to impressions, to be able to feel colours, I want things to be quite calm and sober at home. That shielding is needed."
The new fabric collection reaches stores in the spring. All furniture and beds in the range will be able to be chosen with the new fabrics - and thus mean completely new opportunities for all our customers to express their personality with DUX.